Over half a million Muslims mark the Islamic holy month in Turkey's Aegean neighbor Greece
Anadolu Agency – Magda Panoutsopoulou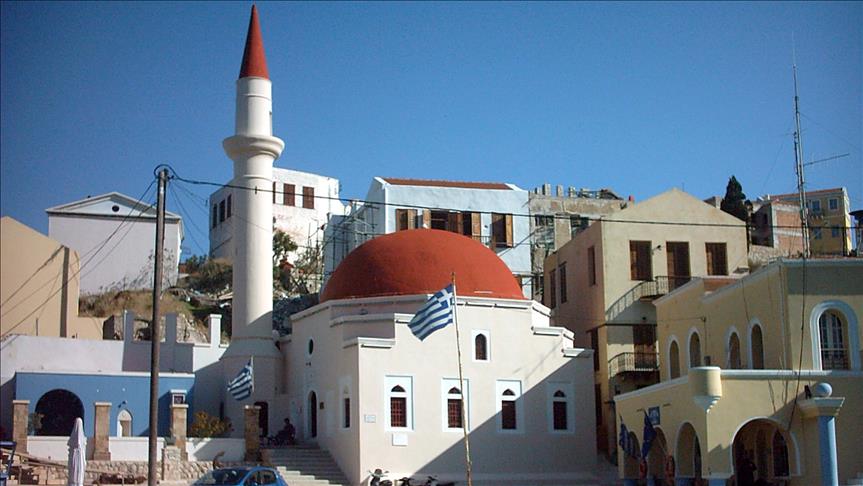 ATHENS
The over half a million Muslims living in Turkey's Aegean neighbor Greece Monday ushered in Islam's holy month of Ramadan Monday.
Some 527,000 Muslims live in Greece, according to the Pew Research Center.
During Ramadan, Greek Muslims abstain from eating from sunrise to sunset, along with other requirements, just like their international brethren.
Mohamed, an Egyptian living in Athens said, "I'm worried that I won't be able to cope with work and fasting, but I'm sure it will turn out okay." He added, "There is no difference in how I celebrate Ramadan here and how I celebrated it in my home country, Egypt. Fasting is the same everywhere."
But Mervat, an Egyptian who has been living in Greece for 44 years, said, "The difference is that in Egypt we have daylong celebrations even though we fast in the morning. People are more into this festive climate… This is something that I miss from home.''
Fasting among the pyramids
People who visit downtown Athens and particular areas such as Kolonos, Metaxourgeio, which is where most Arab Muslims live or own shops, will notice a different touch from other areas in Athens, especially during the holy month.
The coffee shops are decorated with the traditional Ramadan lanterns called fanoos, and with a Middle Eastern scent evident in the air, while water pipes (Turkish nargile) blow one after the other from the mouths of shop visitors.
Anadolu Agency spoke to one of the many Egyptians that lives and works in downtown Athens in the area of Kolonos, called "the Pyramids".
Ahmed, a Greek resident of nearly two decades who works at a local shop, said: "Greece is very similar to the customs and traditions of our home country. Most people respect the fact that I have to fast. I have many Greek friends, and they come here and we smoke 'shisha'," using the Arabic word for water pipe.
Meeting Ahmed at the local Kolonos coffee shop, he told Anadolu Agency that Ramadan in Greece can be as exciting as in Egypt.
"We get together with our friends and families at iftar" – the time the daily fast ends and Muslims can return to their usual habits till sunrise – "it's a social event for us, we prepare and eat our meals, we socialize and have a good time," he said.
-Coffee and suhur
Ahmed, who has 2 children, both going to a Greek school, said that fasting during Ramadan reminds him of his home country and connects him to his roots.
"I don't feel obliged, but I want to do it, because this is what I have left that connects me to my traditions."
For suhur, the last meal of the day before sunrise, "if we aren't in the coffee shop then we'll be at someone's house" he said.
Throughout the conversation, Ahmed was reluctant to speak much about the varieties of food that they served at their table, mentioning that he sympathizes with all the Muslims that are in refugee camps around the country and probably cannot celebrate as he and his family does.
"Inshallah" he said – "God willing" – hopefully many of those people next year will be with their families.
Ramadan, the ninth month of the Islamic calendar, is the holiest one; this year it takes places on June 6 to July 7.
During the month, Muslims are supposed to abstain from consuming food, drinking, smoking, and sexual relations from sunrise till sunset.
The month of fasting is celebrated at the end with the feast called Eid al-Fitr.